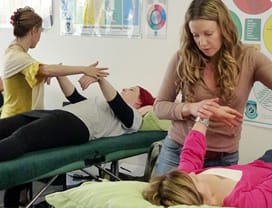 Learn how to test for Endocrine Gland and Hormonal imbalances, adding to your existing PKP repertoire and protocols.
Thoughts trigger hormones and many other factors such as electrical impulses (energy) which travel at lightning-speed via neural pathways, setting off a cascade of chemical reactions throughout our bodies.
Learn how to balance these and more issues related to the endocrine gland/hormonal system, and how to add this knowledge to your existing PKP repertoire and protocols.
There is great demand to present this material, and I have spent literally hundreds of hours compiling all valid information, testing protocols and procedures proven to work. For example, how to find and correct Thyroid imbalances, or how to access and address PMS as well as many other issues.
Come and join in on this exclusive weekend, where you will learn how to apply and integrate the above and more information in your professional work.
pdf
Download a PDF flyer here. (1.16 MB)
Venue: Kinesiology Connection - 20 & 21 January 2018 - 9:00 am - 4:30 pm.
Contact KC on 03 9819 6835 or to register your interest. Download the PDF file (link above) to read the required pre-requisites for participants, as the course material includes advanced formatting, information and techniques (if in doubt, please call). For other relevant details and fees see the PDF. An Early Bird price is included for any bookings before November 24, 2017.